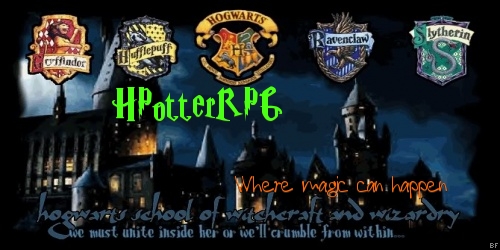 It's Harry's fifth year and Voldemort is back.
No one believes Harry except for the Order, which has been recently reinstated, and his friends.
Death Eaters are attacking muggles and it is getting out of Hand, but the ministry refuses to believe that "He-Who-Must-Not-Be-Named" is back!
Help Harry get through his fifth year, and start the D.A. without getting caught by Professor Umbridge.
Pick a character from our Canon List: Harry Potter, Draco Malfoy, Ron Weasly...
http://hpotterrpg.darkbb.com/